You're releasing a new EP, titled "Somewhere Between Love And War." What can people expect from it?

Sam: The EP is like a dream with mountains, valleys and rivers colored with a pastel color palette. You will feel a wide range of emotions—at least that's how I felt when I was writing it.

What was the writing process like for it?

Sam: Every song had its own process, but I generally wrote the songs on the guitar first and explored adding textures with layers of synths and digital drums. Once the songs took shape, I took them into production and we fine-tuned within the recording studio.

The stories were a combination of my life before moving to Nashville and my recent life after. It's kind of like an emotive gift basket.

You just released the lead single "Supernatural." What has the reaction been like so far?

Sam: It's been quite good. The song is fairly light-hearted. Probably the least intense song on the EP. It's a fun way of diving into the EP.

Why was "Supernatural" chosen as the lead single on the EP?

​

Sam: I think mainly because it's fun, upbeat, catchy. All the other songs on the EP are a bit intense, so we felt that "Supernatural" could appeal to a larger audience.

Which song(s) on the EP are you most proud of?

Sam: I would say "City of Cards" or "The Tourist." Those are two of the more artistic and less mainstream songs on the EP. I just felt a connection to those songs lyrically. I was also proud of the way they turned out, because they are such emotional songs and sometimes when you go into the studio the emotion can get stripped. I feel like we did a good job of maintaining the vibe we were looking for.

What can people expect from Sam Hale in the future?

Sam. More music. More tours. I'm just getting started.

---

FOLLOW SAM HALE ON SOCIAL MEDIA HERE:

Listen to his music here:
Powered by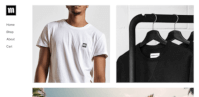 Create your own unique website with customizable templates.